Hey There! This is just a quick update on all of the pre-orders...
Cd's and Shirts, as well as Picks,
Buttons
and
Posters
are scheduled to go out for the February 10th release! There will be an announcement coming soon about the Official Vinyl release date within the week. Pre-Order the Limited Edition Translucent Vinyl Package and More by Clicking the link Below: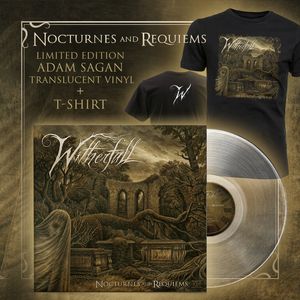 For Now, Check out the tracks
Nobody Sleeps Here...
and 
End Of
TIme
!
more info@ http://www.witherfall.com/