WItherfall Guitarist Jake Dreyer to Join Iced Earth for New Album and Tour...  via: BLABBERMOUTH.com

 
ICED EARTH has announced the addition of guitarist Jake Dreyer (WITHERFALL, WHITE WIZZARD, KOBRA AND THE LOTUS) to the group's ranks. He joins the band as the replacement for Troy Seele, who announced his departure from ICED EARTH in August due to family responsibilities. 
ICED EARTH guitarist/founder Jon Schaffer said in a statement: "We're excited for Jake to be a part of the team as he has the talent, drive, and the personality we were looking for. 
"Jake joined Stu [Block, vocals] and I last week to do some tracking at Independence Hall and he hammered out some ripping guitar solos on several songs from the new album. 
"Jake will play on the upcoming ICED EARTH studio album and will perform his first live show with us in November at Hammerfest in Germany. 
Read more at http://www.blabbermouth.net/news/iced-earth-enlists-guitarist-jake-dreyer/#e3pLVKgyX4UgDXX4.99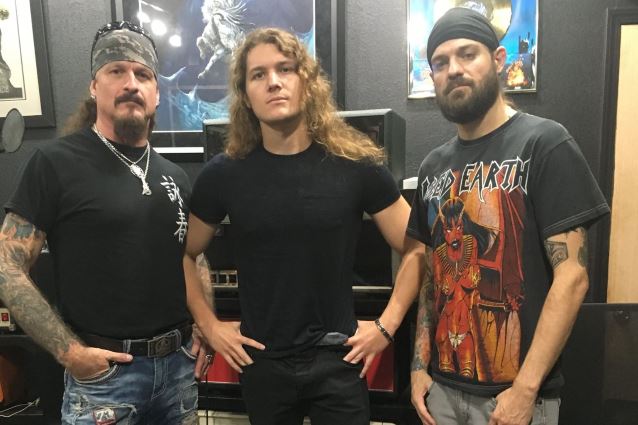 Preview
Witherfall
here: https://www.youtube.com/watch?v=tcZBwkwceSU