WITHERFALL release cover of TOM PETTY's: "I WON'T BACK DOWN"
Today, US dark melodic metal act WITHERFALL is releasing their version of Tom Pettys "I Won't Back Down", which is part of the acoustic "Vintage EP" release, out on March 22, 2019.
Order now and take 10% off with Code "ThankYou10"(enter at checkout)
http://www.witherfall.com/merch
"During the final writing sessions of "A Prelude to Sorrow", Joseph Michael and Jake Dreyer stumbled upon doing a darker version of "I Won't Back Down" by Tom Petty. The song was recorded during the Prelude Sessions at Boogie Tracks Recording studio (featured in the music video) in Jake Dreyer's hometown of Panama City, Florida. A few weeks after the record was finished Hurricane Michael, a category 5 and largest hurricane to hit the Florida Panhandle in recorded history came and destroyed Panama City, Mexico Beach and Boogie Tracks Studios. Also destroyed was the dock that was home to many wine soaked writing sessions for both Nocturnes and Prelude. The dock can be seen during both "Ode To Despair" and "I Won't Back Down" solo sections. The Before and After is a haunting reminder that nothing is permanent. We hope this song and video serve as a tribute to the Florida Panhandle and the perseverance of the people living there in rebuilding their communities." - WITHERFALL.
You can watch the full video here: https://youtu.be/lzxZ3DU_CoI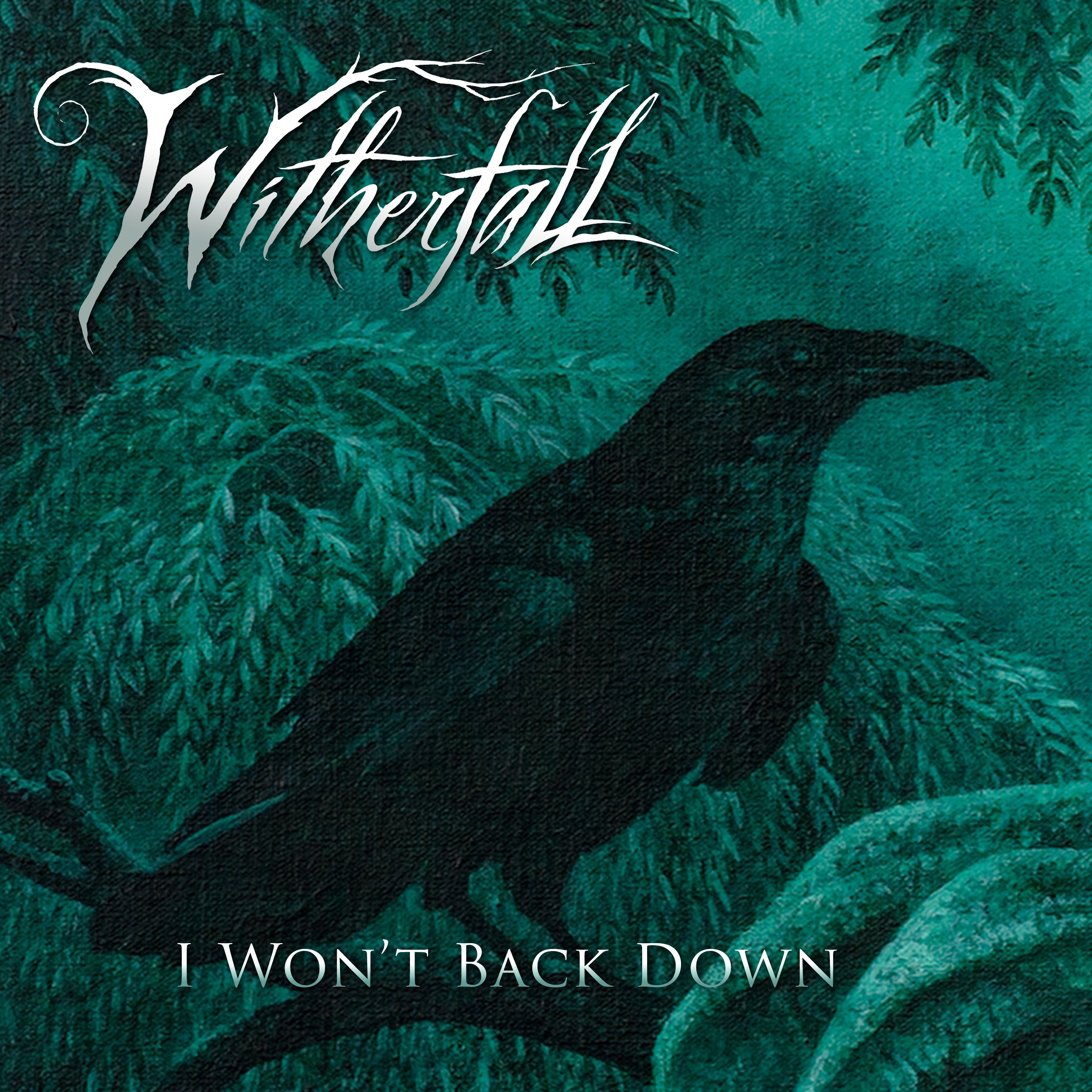 The "Vintage EP" is available for pre-ordering now with WITHERFALL offering an exclusive green "Verdigris" vinyl limited to 200 copies alongside t-shirt bundles. The transparent-magenta "Vintage Pinot Noir" vinyl, limited to 100 copies, is already sold out from Century Media's European Store.
Black vinyl and the limited hand-numbered CD Digipak as well digital formats are available here: https://witherfallband.lnk.to/vintage   
WITHERFALL live:
SONATA ARCTICA
»Acoustic  Adventures«
Presented by Rock Hard, Rocks, musix, Rock It!, metal.de
w/ WITHERFALL ('Acoustic set')
13.03. Oslo (NO) Parkteatret
14.03. Stockholm (SE) Södra Teatern
15.03. Malmö (SE) Palladium
16.03. Hamburg (DE) Fabrik
17.03. Eindhoven (NL) Effenaar
19.03. London (UK) Islington  Assembly  Hall
20.03. Haarlem (NL) Patronaat
21.03. Aschaffenburg (DE) Colos-Saal
22.03. Paris (FR) Le  Trabendo
23.03. Lyon (FR) Ninkasi Kao
24.03. Mailand (IT) Teatro Dal Verme
26.03. Pratteln (CH) Z7
27.03. Nürnberg (DE) Hirsch
28.03. Prag (CZ) Roxy
29.03. Stuttgart (DE) Im Wizemann (Club)
30.03. Bochum (DE) Christuskirche
26.04 – 27.04 (exact date tba) WITHERFALL 'Electric set' @ Keep It True XXII, Germany
w/ Candlemass, Satan, Agent Steel, Midnight & many others
Booking: www.facebook.com/DragonProductionsOfficial
WITHERFALL is:
Joseph Michael - Vocals/Guitar/Keyboards
Jake Dreyer - Guitars
Anthony Crawford - Bass
Alex Nasla – Keyboards
Steve Bolognese- Drums
WITHERFALL online:
http://www.witherfall.com
https://www.facebook.com/witherfall
www.instagram.com/witherfalofficial
https://twitter.com/witherfall