Today we celebrate Record Store Day as a reminder of what actually supports the great music you consume to enrich your lives and stimulate your imagination. (Hopefully along with a good bottle of some intoxicating substance and attractive company)  We were blown away by the response to the Debut Release of "Nocturnes and Requiems". It's a testament to the strength of the music scene that the Translucent "Adam Sagan Tribute Vinyl" sold out very quickly and we had to re-order other products. Thank you so much for supporting WItherfall... New Music is in the works.
We have partnered with quite a few record shops all over the world including ZIA Records (Las Vegas,Phoenix & Tucson), Amoeba Music (Los Angeles,San Fransisco & Berkley) Underground Power Records (Germany), Cash4Chaos (Las Vegas), Steel Gallery Records (Greece) and many more.
If you are in these locations please help out the scene by purchasing "Nocturnes and Requiems" in shop.  If not we are doing a special promotion; today only enter code
RECORDSTOREDAY15
and take 15% off your entire order.
Just visit our Store here: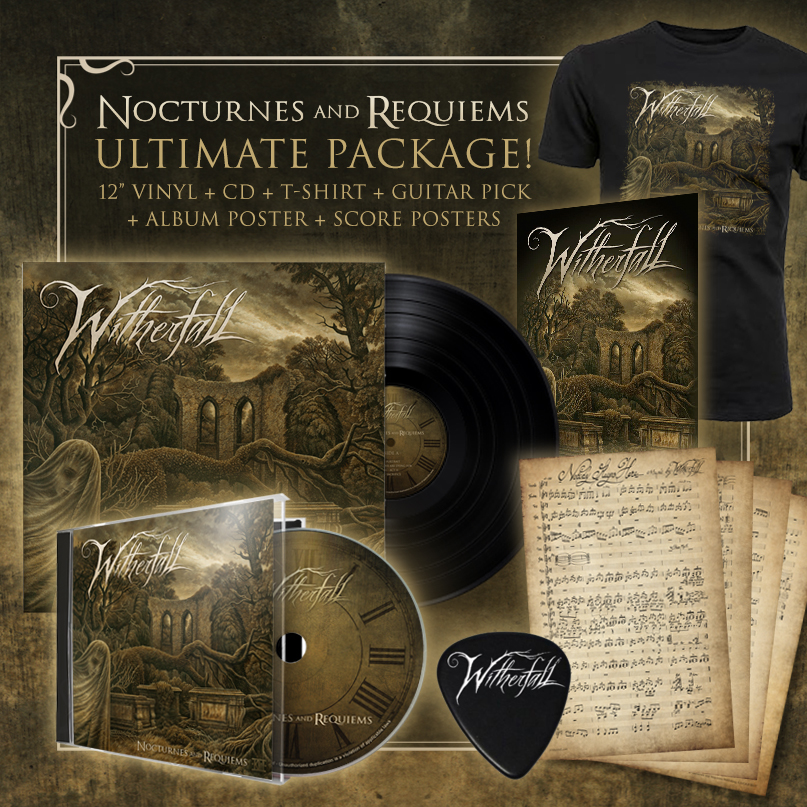 Did you Follow us on Spotify? 


spotify:artist:47pHmYTcbJ21gXnhKeZlOe

more info at: Witherfall.com