Today the band releases their new video for the song 'Portrait' taken from their full-length debut, "Nocturnes and Requiems". The video was post-production on the video was completed by renowned producer/director Eduardo Rodriguez known for: Fright Night 2 and El Gringo. Watch the exclusive premiere of the video HERE, courtesy of Decibel Magazine. https://www.youtube.com/watch?v=8M2Sa8nsdzQ&feature=youtu.be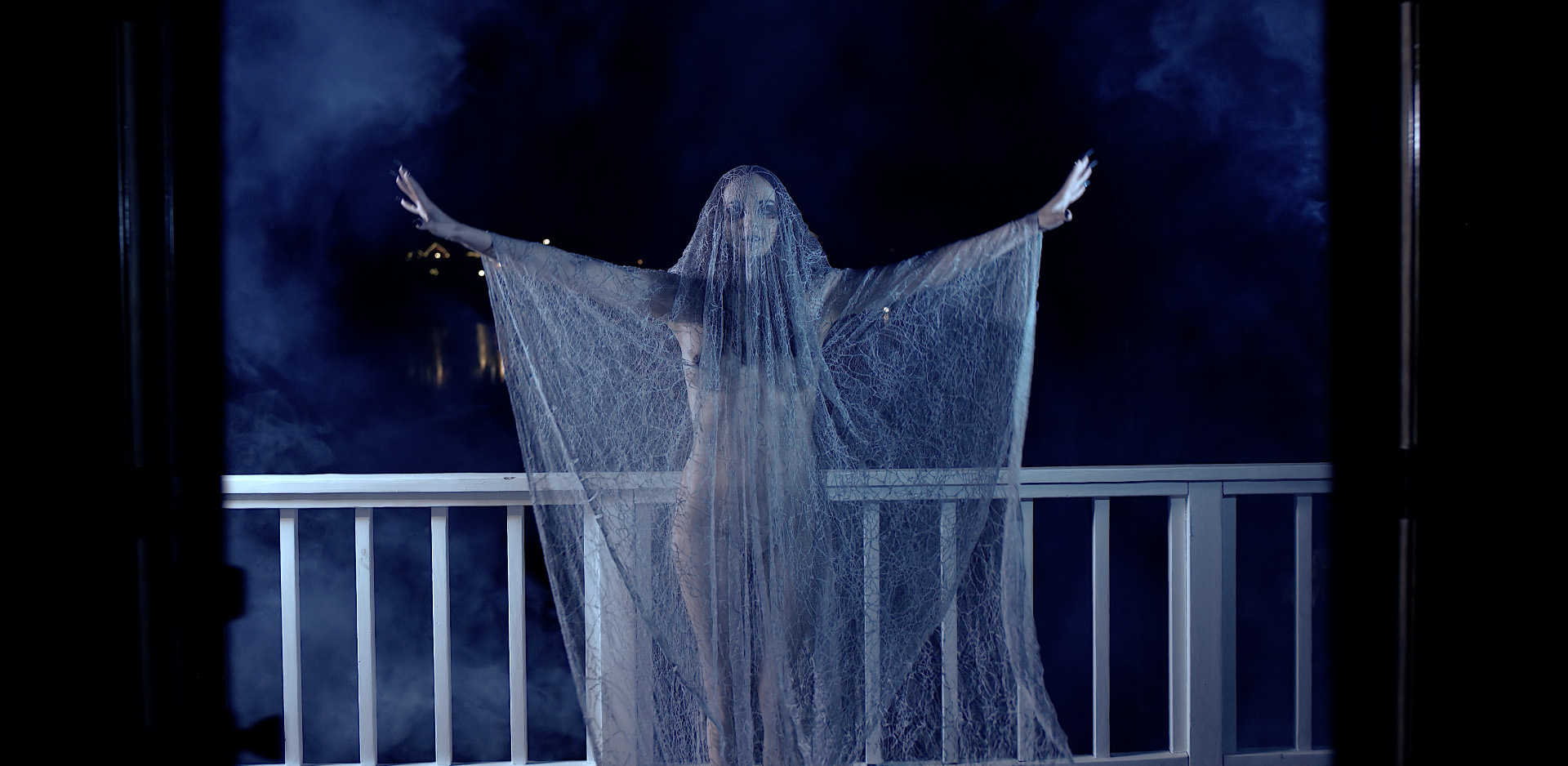 The band told Decibel about the video, "Witherfall never settle for anything less than perfection in everything we do. We have spent the last year searching for the right Video Production Team. A writer/Director that shared our epic vision vision of "Portrait". With multiple locations, a cast and crew of over a dozen as well as adverse filming conditions notwithstanding; It was already an ambitious effort to do a music video like this in the current climate of the industry. To us, it was either go big or go home. We want to thank all of the cast and crew that handled "The Shining" like conditions of the "Portrait" music video production."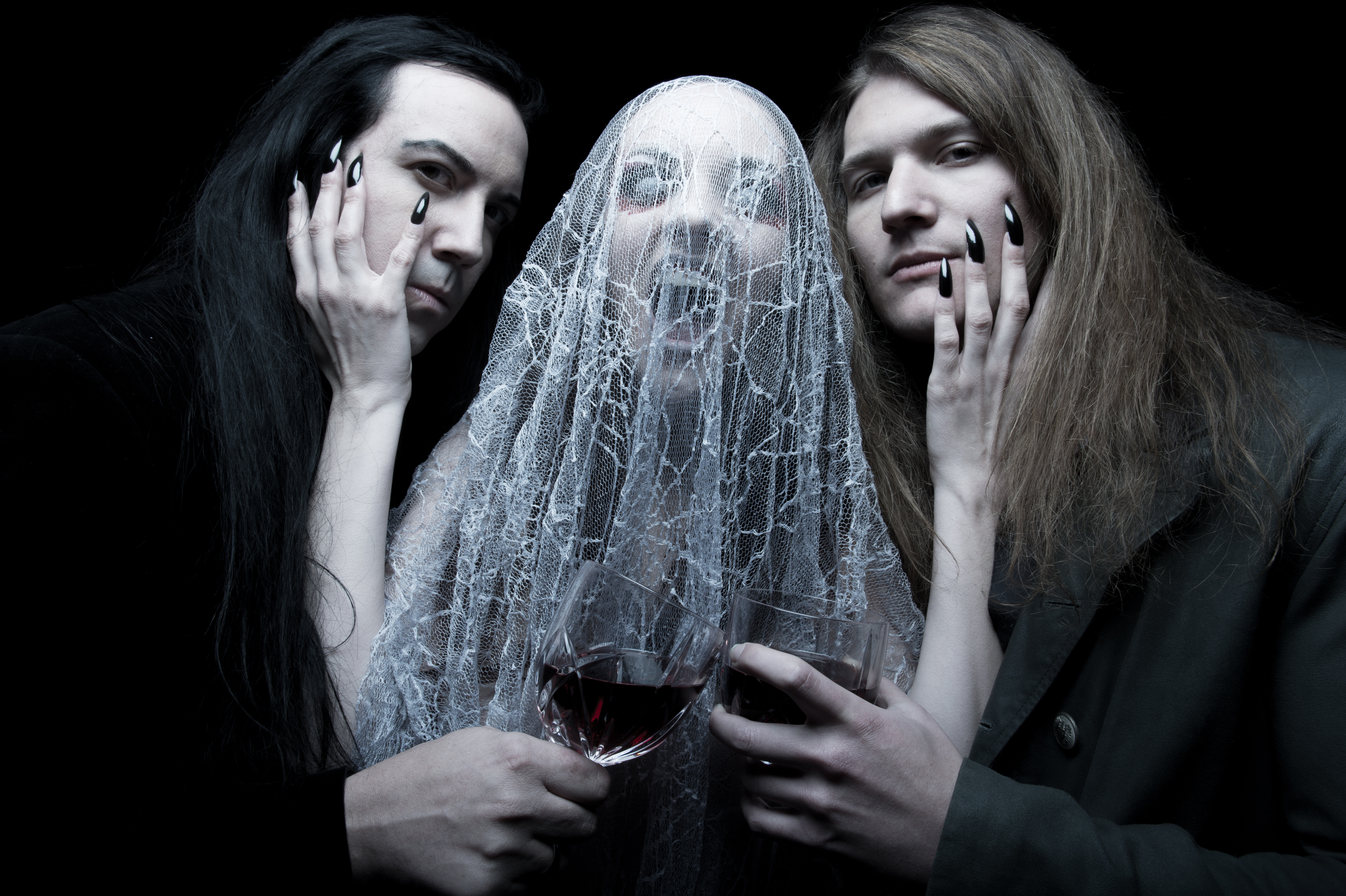 CAST AND CREW 
Ghost- Zel Romero 
Wife - Sarah French 
Husband – James Preston 
Directed - KasterTroy 
Director of Photography – Ryder Page 
Camera Operator – Tyki Sato 
Editor – KasterTroy 
Post Production – Eduardo Rodriguez 
Screenplay – KasterTroy 
Lacey Hawk 
Hair and Makeup – Elizabeth Aston 
WITHERFALL are currently out on high seas as part of the 70000 Tons of Metal Cruise. Following that show, frontman Joseph Michael will perform vocals for Sanctuary as a part of a Warrel Dane tribute on Iced Earth's North American tour. A complete list of dates can be found HERE. 
BIO 
In August 2017 Witherfall signed a worldwide Recording contract with Century Media Records. Their Debut album Nocturnes and Requiems has been re-released in territories outside the Untied States on October 6th 2017. Witherfall has also secured a deal with Japanese imprint Ward Records for distribution in Japan. A bonus track titled "The Long Walk Home (December)" is included as a bonus on the Ward Records re-release. 
In December 2017 Witherfall booked their first Live Appearance on 70000 Tons Of Metal Cruise and announced the first live lineup including Steve Bolognese (ex-Into Eternity) and Anthony Crawford (Alan Holdsworth/Virgil Donati) Witherfall vocalist Joseph Michael was chosen to pay tribute to the late Sanctuary/Nevermore vocalist Warrel Dane on a farewell tribute tour opening for Iced Earth in Feb-March 2018. 
Joseph Michael - Vocals/Keyboards 
Jake Dreyer - Guitars 
Anthony Crawford - Bass 
Steve Bolognese- Drums 
Fili Bibiano - Guitar 
Eager to resonate their ideas, WITHERFALL headed to Phoenix, Arizona to record their self produced debut album, "Nocturnes And Requiems", with engineer Ralph Patlan (MEGADETH, Brian "Head" Welch, MSG) in late 2014. The album was then sent on to New York City for mixing and mastering by Chris "Zeuss" Harris (ROB ZOMBIE, QUEENSRŸCHE, HATEBREED) at Planet Z. Resulting in eight masterfully executed tracks featuring the group's dynamic blend of darkened melodic and progressive metal, "Nocturnes And Requiems" was released on February 10, 2017 Witherfall.com. 
"Nocturnes And Requiems" is dedicated to the life of Adam Sagan, who passed on December 7, 2016 during the final stages of production. The band collectively commented: "This, as we know, is the last piece of work that Adam contributed and played on. "Adam's talent, passion and personality is woven throughout every part of this record as he was easily one third of the creative force."'Nocturnes and Requiems' was a name that Adam eerily came up with one evening when we were figuring out album titles, [and it] would not have sounded the way it does now without his immense contribution on and off the drums."Adam, we love you, and it's a tragedy that you were not able to see this release. You will always and forever be a member of WITHERFALL. Rest in peace, man." 
WITHERFALL has revealed the album's debut single, "End Of Time", which can be seen/heard in the below lyric music video. Showcasing the melancholic cover artwork painted by Kristian Wåhlin (BATHORY, THE BLACK DAHLIA MURDER, WINTERSUN), "End Of Time" presents a unique approach to the idea of a modern metal song with memorable melodic hooks, big choruses and dynamically aggressive vocals combined with virtuosic guitar playing reminiscent of the legends of the neoclassical shred guitar scene and a progressive rhythm section featuring modern extreme drumming techniques and fusion influenced bass lines. 
TOUR DATES 
February 1-5 70000 Tons of Metal Cruise